Welcome to
The Uptown Hound
Where a dog can be a dog!
Nestled on 50 beautiful acres, our luxury ranch has plenty of room for your furry family members!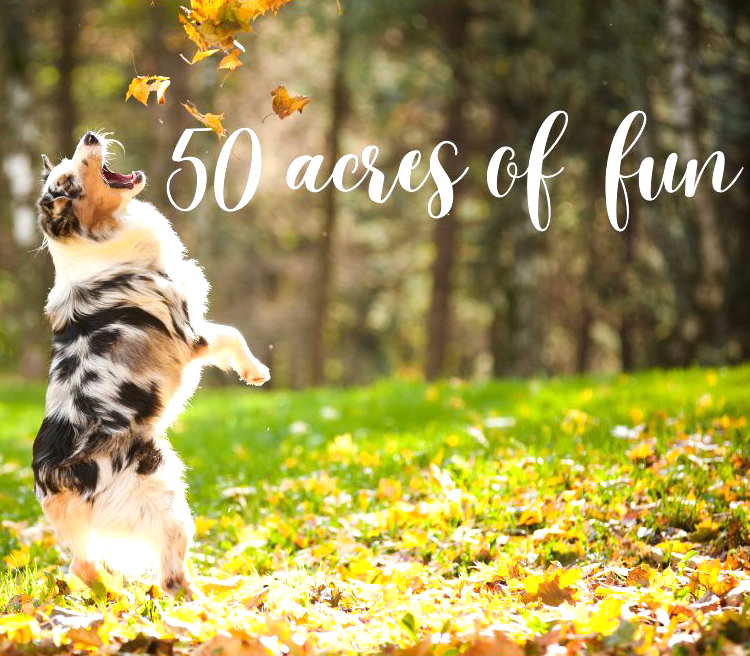 Welcome to The Uptown Hound Dog lodging in beautiful Cleveland, Tennessee.
Since 2007, we have served our community and furry friends with excellent services and loving care.  Our facility offers the finest in dog lodging, social enrichment programs and pet safety. Discover why tails are wagging and pets are bragging at The Uptown Hound.
Put your paws up and relax!
The Best Care for Your Furry-Family Member
Located on 50 beautiful acres, your furry family members will enjoy adventures like: Swimming at Hound Lake, Hiking on Prairie Dog Trails, or simply relaxing under the shade trees after a day of ball play.
The Uptown Hound provides the best care for your loved one while you are away. Our philosophy is, dogs are happier when they can just be dogs!
At The Uptown Hound each of our guests are provided a suite for them "to put their paws up, roll over and relax! Our facility is climate controlled. We even have special flooring that heats up and cools down depending on the temperature. This feature, along with our dream pipe bedding is sure to make your loved one feel right at home.
Join the Fun at The Uptown Hound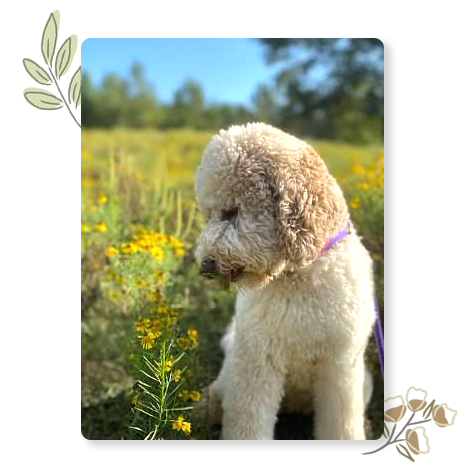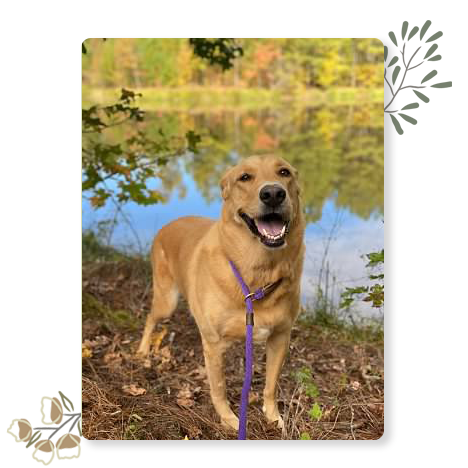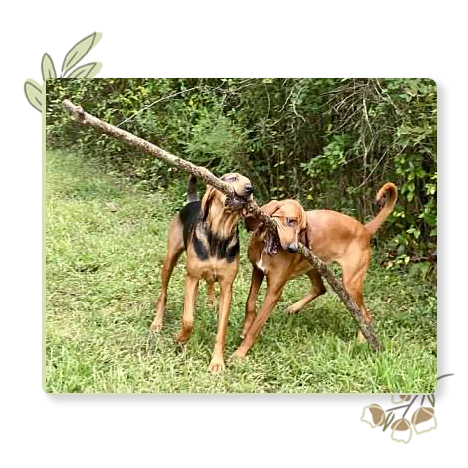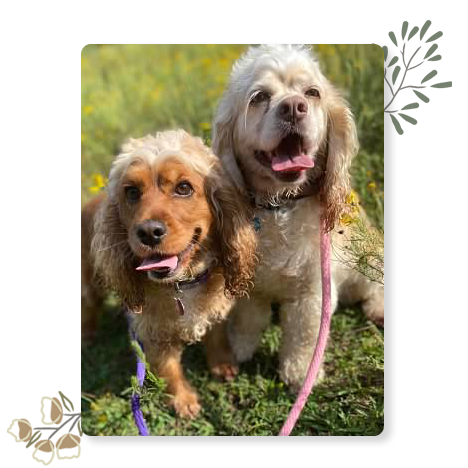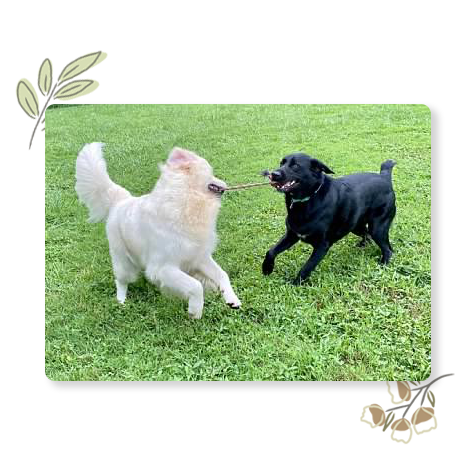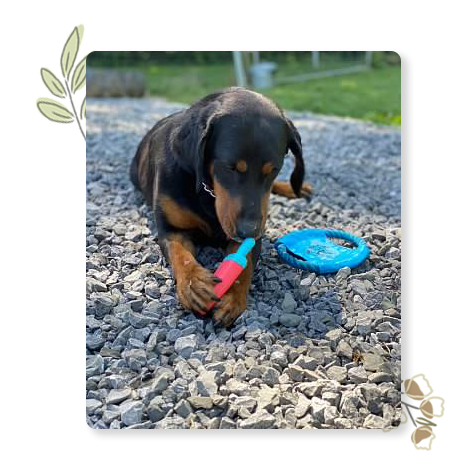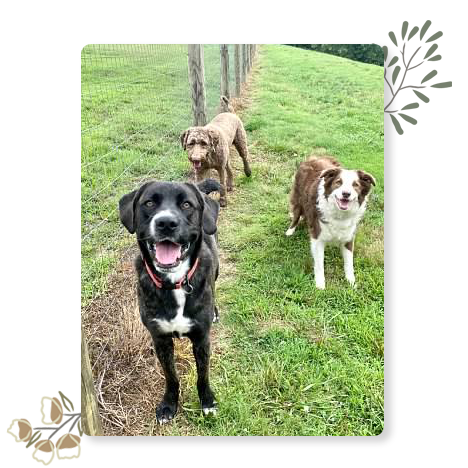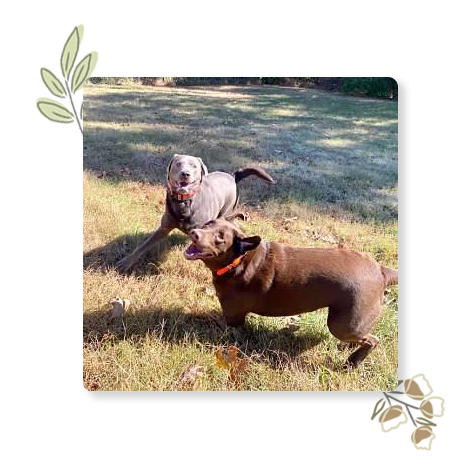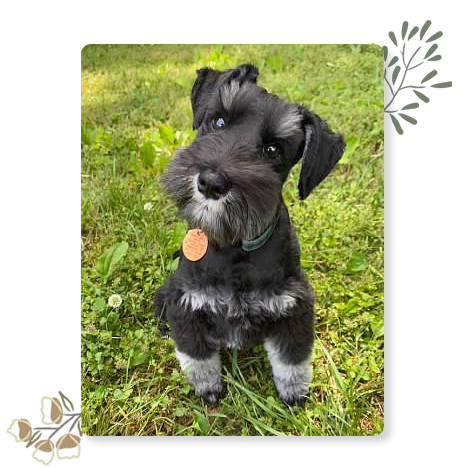 Structured Weekly Activities
Our dog academy is an enrichment program that is unique to providing Fur-friends with a social setting that is safe and allows for fun in large spacious areas. Play and socialization is enhanced while dogs engage in activities to benefit in their learning.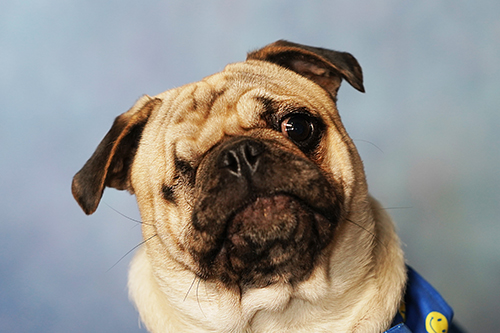 Often referred to as 'doggie daycare', The Uptown Hound offers an unparalleled experience through our Hound Academy that enriches the lives of our Fur-friends and pet parents. Pet parents will have access to our online members portal that offers helpful tips, special events and celebrations.  Daily, we strive to improve our methods and raise the bar of excellence throughout the pet care industry.
Shown here is Rusty, one of our recent graduates from The Hound Academy
Pup Parents Love the The Uptown Hound!
Love this place, but most importantly, so does my high-strung hound dog girl. We had to cancel her most recently schedlued visit due to Covid concerns and Callie worked with us to reschedule. She and Tyler and the staff love dogs and its obvious.
Craig C.
This was the first time my pet had boarded in about 2 yrs. She was well cared for. I would definitely use them again for future boarding.
Catherine W.
Absolutely, hands-down the best place for puppy daycare and boarding. The owners are amazing and care about our fur babies. He's so so happy playing with all of his friends.
Jax M.
The Uptown Hound is the place to board your dog!! The staff is super friendly always polite when on the phone and in person! Their property and facility is amazing! They take the absolute best care of the animals and spoil them like they are their own pets! 10 out of 10 would recommend!
Megan S.
My babies love The Uptown Hound and so do I! I just dropped them off for an extended stay while we go out of town and I've already received my first picture update! The updates are my favorite and everyone is so nice- I feel at peace leaving my babies in their care!
Denise R.
They are so sweet! I left my golden retriever Daisy with them for several days and they took such good care of her! I loved getting updates ❤️ it was such a relief knowing that my fur baby was getting all the attention she needed and had plenty of space to play!
Taylor B.
We initially brought a 10 week old puppy in for exercise while we worked. We got–and still get—so much more. Maisy is socialized, has learned some manners (still a way to go), is loved, and is exhausted when we get home. WORTH EVERY PENNY. Tyler, Callie, and staff are amazing!
Nikki R.