Providing Outstanding Care Since 2007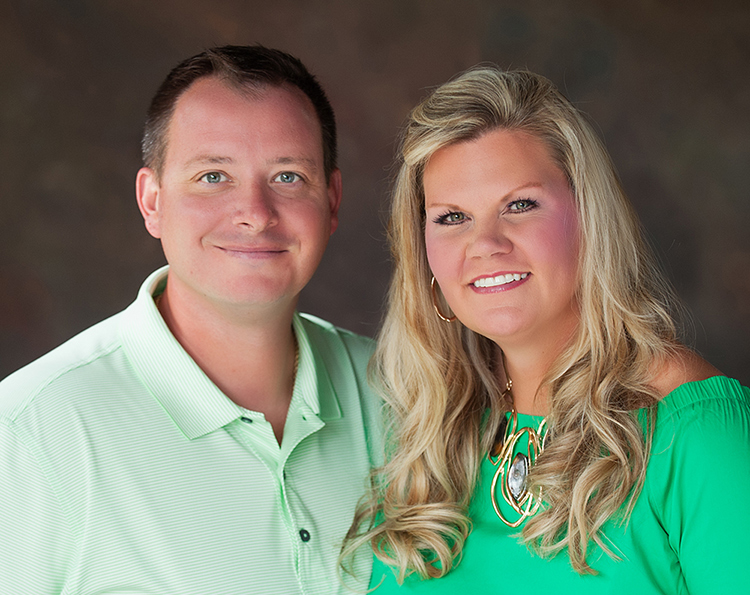 Loving and caring for dogs, it's just what we do!
Meet Callie and Tyler Lawson
The Uptown Hound started caring for and building these relationships in 2007. I am a proud mother of two: Jenna Kate and Haden. I am the wife to Tyler Lawson the daughter of Jerry and Gail Howard. I am certified in Pet Safety and CPR; I hold a degree in Animal Science and Elementary Education. I am a huge advocate of Animals welfare and nutrition.
Above all, I am a huge "ANIMAL LOVER" with a big heart with lots of love to give.
Since the age of 5, I have shared my life with many four-legged friends. When I turned 5 my parents bought a farm. We had horses and cows, but something was missing. Well, the Christmas of 1984 all of that changed when Santa delivered to me my first dog, an Austrian Sheppard named Moose. He was my best friend. I rode him in the basket of my pink bicycle, taught him tricks, like how to jump over a wall and how to ride a Jet Skis. Moose and I had some great times here on the farm. He was a faithful and loyal companion. Moose lived to be 18 years old. He had a major impact on my life. He taught me how to love, how to hang on, and when to let go.
I have had so many great dogs and horses throughout my life. I have learned more from them than a lot of people learn in their whole life. As a matter of fact, I attribute my success today to all the animals that have helped to mold me and who have taught me that loving something means you are in it for the long road.
I cannot imagine living a life without animals! Its' kind of funny, my Husband Tyler, calls me "The Dog Collector". He says, "They just find you!". I think that is a true statement. I have several rescues that have jumped out in front of me traveling down the road, wandered up to me in parking lots. I have even had them to find me on Facebook. All in all, I am glad to have had some of the most wonderful dogs in my life. This love and passion for dogs is what led me to leave my career as an Elementary School Teacher to pursue my dream of working with animals.
In 2007, I decided to start The Uptown Hound. I had no money, no plan, or any idea how I was going to fulfill this dream; what I did know was that I had the love and determination to follow what my heart was asking me to do. I also knew I had the passion and the drive to make it happen, and it did. Over the years my family and I have been truly blessed. We have the greatest clientele any business owner could ask for. We get to work with the most amazing dogs and have made some of the most wonderful friendships throughout. I often get asked, what the hardest part of your job is, the answer might surprise you. "The most difficult part is caring for and falling in love with the dogs and then they go home", not knowing when we will see then again breaks my heart. They are like my family!
I am living my dream! Over the course of my life, I have cared for and loved over 40 dogs of my own. As a matter of fact, my plan when I retire is to write a book titled, "All the Dogs I've loved". Each having their own chapter! This concept is why I strive to make The Uptown Hound the best boarding facility around. From the staffing to the scheduling of how and when the dogs are take care of. I feel as though my obligation is to our four-legged family and what I can give back to them for all that they have given me.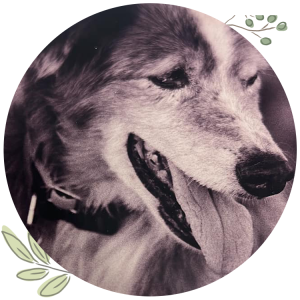 Shown above is Moose, My first dog at 5 years old. I have so many fond memories of him, you could quite possibly say he had a great deal to do with the existence of The Uptown Hound coming to fruition. Moose and I would going doing life together until his ripe old age of 18. For 18 wonderful years, I had the first best fur-friend a girl could ask for! I owe alot of success to him for being my first friend, my first love and my first real big loss.
Pup Parents Love the The Uptown Hound!