The Uptown Hound provides the best care for your loved one while you are away. Our philosophy is, dogs are happier when they can just be dogs!
The Uptown Hound specializes in dog-play and luxury lodging. Our company has been enriching the lives of dogs since 2007. Our mission is to provide a unique social experience that exemplifies what we ourselves want for our personal fur-families.  We are committed to excellence, providing outstanding care, and beyond making dogs our top prioirty; we strive within our industry to set the standard to new heights. Our goal is to ensure the highest level of customer service, while developing strong relationships with our dog moms and dads, providing a sense of warmth, friendliness and company spirit.
We invite you to schedule an appointment to come by and visit with us to see our lovely facility. During your visit, we will be happy to answer any of your questions. We will also be glad to provide you with a list of references of guests who have experienced all the amenities, lodging, and Day-camp The Uptown Hound offers. Give us a bark today to find out more.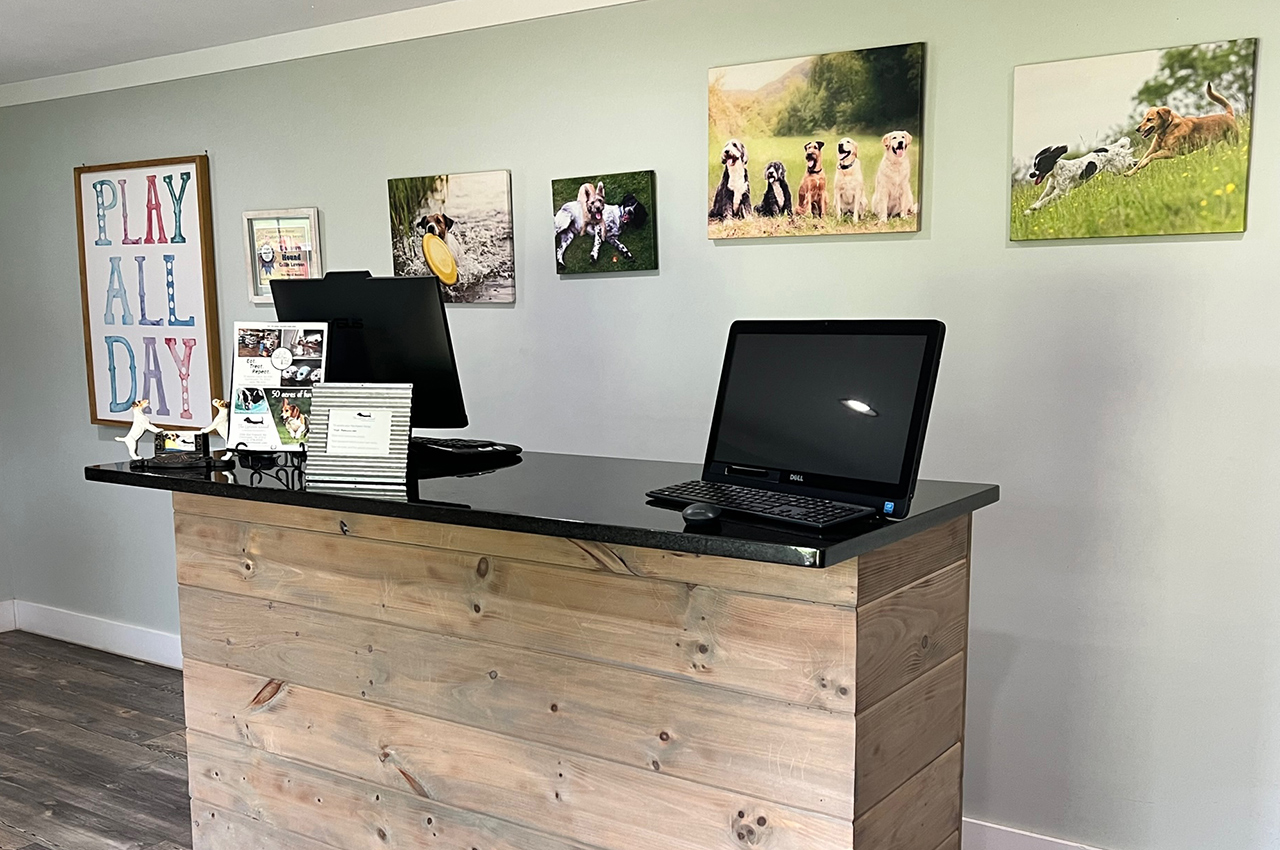 In 2007, I decided to start The Uptown Hound. I had no money, no plan, or any idea how I was going to fulfill this dream; what I did know was that I had the love and determination to follow what my heart was asking me to do. I also knew I had the passion and the drive to make it happen, and it did.
Pup Parents Love the The Uptown Hound!
Love this place, but most importantly, so does my high-strung hound dog girl. We had to cancel her most recently schedlued visit due to Covid concerns and Callie worked with us to reschedule. She and Tyler and the staff love dogs and its obvious.
Craig C.
This was the first time my pet had boarded in about 2 yrs. She was well cared for. I would definitely use them again for future boarding.
Catherine W.
Absolutely, hands-down the best place for puppy daycare and boarding. The owners are amazing and care about our fur babies. He's so so happy playing with all of his friends.
Jax M.
The Uptown Hound is the place to board your dog!! The staff is super friendly always polite when on the phone and in person! Their property and facility is amazing! They take the absolute best care of the animals and spoil them like they are their own pets! 10 out of 10 would recommend!
Megan S.
My babies love The Uptown Hound and so do I! I just dropped them off for an extended stay while we go out of town and I've already received my first picture update! The updates are my favorite and everyone is so nice- I feel at peace leaving my babies in their care!
Denise R.
They are so sweet! I left my golden retriever Daisy with them for several days and they took such good care of her! I loved getting updates ❤️ it was such a relief knowing that my fur baby was getting all the attention she needed and had plenty of space to play!
Taylor B.
We initially brought a 10 week old puppy in for exercise while we worked. We got–and still get—so much more. Maisy is socialized, has learned some manners (still a way to go), is loved, and is exhausted when we get home. WORTH EVERY PENNY. Tyler, Callie, and staff are amazing!
Nikki R.